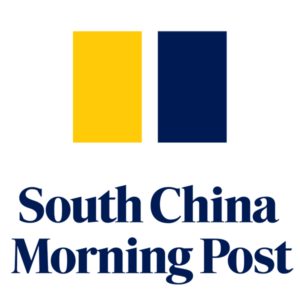 Climate change: Billie spins yarn from textile wastes with neither water nor chemicals in Novetex's bid to cut emissions and wastes
Reported by Martin Choi and Eric Ng
When Ronna Chao returned to her family's yarn spinning business in 2010 after stints at Goldman Sachs and Tommy Hilfiger, Hong Kong was spewing out about 234 tonnes of textile waste every day, most of them either going into landfills or being incinerated.
Any recycling then involved water and hazardous chemicals, which would end up polluting the waterways. Chao turned to the collective wisdom at Novetex Textiles, one of the world's largest single-site yarn spinners founded half a century earlier by her grandfather Chao Kuang-piu. She wanted to create a clean recycling process that could produce high-value yarn.
The result was the Billie system, a patented "upcycling" process that can break down textile waste into slivers for blending with fresh threads before they are spun into yarn for reuse, all done without using water or hazardous chemicals. The process, co-developed with the Hong Kong Research Institute of Textiles and Apparel (HKRITA) with HK$15 million (US$1.9 million) in investment, was named "Billie" in honour of Chao's grandfather Billy, who passed away in March, aged 101.
"My vision and hope is that through innovation, we can continue to build our capabilities and offerings so that we can continue to play a role, and more importantly, have a meaningful presence in this industry," Chao said in an interview with South China Morning Post. "Creating the Billie system was among those steps towards innovation."
The textile supply chain is the source of multifaceted environmental degradation. Although cotton grows on only 2.4 per cent of the world's cropland, it accounts for 22.5 per cent of the world's insecticide use and 10 per cent of all pesticide application, McKinsey said last year.
Some 2,700 litres (713 gallons) of water is required to produce a single cotton T-shirt, enough to sustain one person for 900 days, based on calculation by the World Wide Fund for Nature (WWF).
While recycling is key to improve the sustainability of textile production, the process typically involves a lot of water and energy. Nearly 20 per cent of global waste water is produced by the fashion industry, which also emits about 10 per cent of global carbon emissions, according to the United Nations Economic Commission for Europe.
Every tonne of recycled cotton yarn saves half a hectare (1.2 acres) of agricultural land, cuts 6.6 tonnes of carbon dioxide emissions, and conserves 2,783 cubic metres of irrigation water, according to a paper by researchers at the Hefei University of Technology, published last year in the International Journal of Life Cycle Assessment.
Billie, up and running since 2018, now occupies 20,000 square feet (1,858 square metres) at the Tai Po Industrial Estate in the north-eastern corner of Hong Kong, surrounded by a data centre operator, a gas producer and an instant noodle factory facing the Tolo Harbour. It was the city's first textile mill to open in almost half a century.
The system involves a six-step process, starting with using ozone to sanitise discarded apparels. Non-fibre objects such as zips and buttons are next removed by hand, before the fabrics are trimmed, colour-sorted and broken down mechanically into fibres and slivers. The slivers can then be blended with fresh threads to be spun into high-quality yarn.
Billie can process up to three tonnes of recycled fibres per day, which can be blended with virgin materials to produce yarn for various textile products in Novetex's spinning mill in Zhuhai.
That is enough to make 5,000 to 8,000 scarves if 50 per cent virgin material is blended into upcycled yarn, depending on the design and type of textiles recycled.
While apparel recycling is not new, it usually involves "downcycling" that produces low-value fibre that ends up in insulation, or rugs and mats, said HKRITA's chief executive Edwin Keh, pointing to Germany's Wolfen SOEX plant, which has been mechanically recycling used textiles into insulation material and other secondary raw materials since 1999, as example.
Billie's uniqueness is that it uses automation, colour sorting and robotics to separate the materials in the front end, said Keh. The colours of the final products are blended with existing materials, unlike conventional methods that need dying and reprocessing, which generate waste water and chemicals, he added.
Doing away with water in recycling adds an extra dimension to more sustainable textiles production and consumption beyond carbon emissions and materials reduction, Chao said, noting Novetex's customers have increasingly been asking for sustainable products.
"Either they look at what we have in our inventory and stock, or they ask to develop new things with us," she said. "Those are some of the reasons why we were very seriously looking at a solution, that led to the birth of Billie."
Novetex has helped around 50 organisations from hotels to schools to "upcycle" their wastes and provide new yarns to knitwear brands – such as Cynthia & Xiao and its own KPC Yarn label – which are expanding their offerings in sustainable fashion.
"During our business review, we were thinking of ways to capture the value of waste materials and sustainability," said Chao. "We started thinking about coming up with our own recycling system."
Besides being eco-friendly, the system has helped reduce the cost of manufacturing and raise awareness of the huge global problem of textile wastes, Chao said.
Globally, the equivalent of a rubbish truckload of clothes is burnt or buried in landfills every second, according to UK-based Ellen MacArthur Foundation, an advocate for recycling and circular economy.
Novetex charges a processing fee for recycling textiles. The system deals mostly with knitted wastes such as cotton beddings and cashmere blankets, which can be recycled more efficiently than non-knitted fabrics. The company charges an additional fee for customers who want to use processed fibre in new products by blending it with fresh material into ready-to-use form.
One such customer is the Hongkong and Shanghai Hotels group, which has worked with Novetex since 2019 to recycle around 1,200 kilograms of retired bed covers from The Peninsula Hong Kong Hotel, as part of its sustainable development strategy.
"This project gave us a fresh perspective on the value of waste," said the hotelier's head of corporate responsibility and sustainability Joshua Wong. "It inspired us to integrate the concept of circularity in our future product design and services."
Sustainable consumption has been in vogue among global consumer brands due to greater awareness of climate change, water resource resilience and pollution issues. The sustainability focus sharpened as the global fashion industry's 2020 profit plunged by an estimated 93 per cent, due to the severe retail sales slump amid the coronavirus pandemic, according to McKinsey.
"Less is more is a realisation that many brands and retailers had," said the management consulting firm's senior partner Achim Berg in a blog in February. "That means less [offerings] in general, because that's not only easier to predict but also more sustainable for the industry and the planet."
Novetex is not Hong Kong's sole textile sustainability advocate. The charity Redress has been collecting fashion waste since 2007 to redistribute to needy communities and repurpose their fabrics as materials for other products.
Companies elsewhere are also doing their part. London-based Ananas Anam announced a partnership on August 19 with California's packaged fruit giant Dole Sunshine to collect pineapple leaves from farms in the Philippines to produce plant-based leather for fashion and upholstery.
Still, the path towards sustainability is not easy. One of Chao's biggest challenges is cost.
"Hong Kong's land prices are high, and even rent in Tai Po is a big cost component," she said. "Labour [cost] is not so bad because our highly automated system only needs six to eight people to run."
"It is not a profit contributor yet, but we see it as a great opportunity to tell our customers what our capabilities are," she said. "We have been offering recycled yarn for a long time, but this is a different way of recycling which is even more environmentally friendly."
Going green on clothing is more costly initially since a cost-efficient recycling supply chain needs to be set up, but it would cost less in the long term to buy garments made with recycled materials, said Stanley Szeto Chi-yan, another third-generation garment business owner.
"Used materials are already there, almost free, and recycling technology will improve [to eventually make] the cost of recycling materials lower than virgin materials," said the chairman of Hong Kong's Lever Style, an apparel supply chain manager that serves sustainable fashion brands such as Everlane.
It will take time to transform the industry, especially in materials, noted Szeto, whose grandfather Richard Szeto founded a shirt-making business in Hong Kong in 1956.
Some pioneers are already making early inroads. Renewcell, a Swedish start-up backed by Hong Kong property conglomerate Nan Fung Group, uses chemicals to generate cellulose pulp from discarded cotton garments. It sees rising demand for its Circulose recycled cotton product, said chief marketing officer Harald Cavalli-Björkman.
Besides partnerships with fashion brands like Sweden's H&M Group, Renewcell signed a deal with Chinese viscose fibre manufacturer Tangshan Sanyou Group in Hebei province in October to supply 175,000 tonnes of Circulose over the next five years.
"The demand for sustainable and circular materials from consumers feeds through brands all along the value chain back to raw material producers such as ourselves," Cavalli-Björkman said. "Almost all global brands have made commitments to cut waste and increase use of recycled materials, in response to pressure from consumers, investors, employees and policymakers."
H&M pledged that recycled materials would make up 30 per cent of its needs by 2025, as it works towards the goal of cutting 20 per cent of the indirect carbon dioxide of its products – emitted by its supply chain partners – by 2030 from 2017. Recycled cotton accounted for 1.8 per cent of its 2020 procurement – up from 0.6 per cent in 2019.
For the global textile industry to be sustainable, recycling is not enough, Chao said.
"While we come up with solutions on handling or repurposing waste…it is more important to reduce waste," she said. "Even if I open 10 Billie factories, I cannot process all the textile waste created in Hong Kong. We have to be more mindful about our production, our consumption… and our disposals."
Chao's family has not pressured the next generation to be successors, but has left the doors open should they want to take up managerial roles.
"Given the industry's realities, taking up a 50-plus-year-old enterprise, with all its demands and challenges, is [neither] easy nor appealing to the next generation," she said. "My children are interested in fashion, but they are also very keen on doing their own thing as young adults. My priority is to let them discover themselves, explore, and develop their own interests and passions."
With professional management already in place at Novetex, she believes the business can go on even if no family member is directly involved in the day-to-day operations.
"I have peace of mind in knowing that I lead Novetex with extremely capable, experienced colleagues in our management team who will no doubt mentor the next generation of Novetex employees, whether that includes my children," she said.