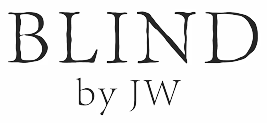 Interview with BLIND by JW, Designer of XXXXX
What inspired you to use sustainable or recycled material?
We knew being sustainable is a necessity and that it's not a trend. We want to build a brand that can be part of a way that can improve the quality of lives and help our mother earth.
Can you share with us what experience you have gained from joining the Fashion Hong Kong runway show?
There are a lot of people who support eco-friendly and sustainable fashion.
Any special learning or insights from your clients regarding the usage and outcome of recycled/upcycled material?Being sustainable or using recycled materials does not compromise your design and recycled materials can last long and durable.
What's the most challenging thing about running a sustainable fashion show?Before the show to create the collection, we wanted to source sustainable and recycled materials that can test the durability and also not too expensive. In fact, it is very hard to find here in Hong Kong.
Is there any difference from working on a regular fashion show?
A lot more details need to be put in the collection.
Do you see sustainability ever truly affecting the fashion industry?
Absolutely and we all need to work hard and join in to make it happen.
How do you think sustainability will affect your future creations?
More thoughts need, from the design, production, and logistics.  Every little help from creating designs that can be worn more times, using sustainable fabrics, to not overproducing and packaging. It defiantly not easy, but we should do our part to make sustainability happen.
After this collaboration with the Billie/Novetex and having used our upcycled yarns, could you give us some of your comments on the quality, usage of the yarns and outcome of your final styles?
We were definitely impressed with the durability of the upcycled yarns, the main concern for us is the peeling test, and we were very impressed with the outcome. We were also pleased about the number of colours we were able to use and there are a lot of techniques we can use.
Would you consider increasing your usage of upcycled yarns/material after this collaboration?
Definitely.
Any plans to work with Billieupcycling™ yarns in your future collections?
We would love to.
website: https://blindbyjw.com/